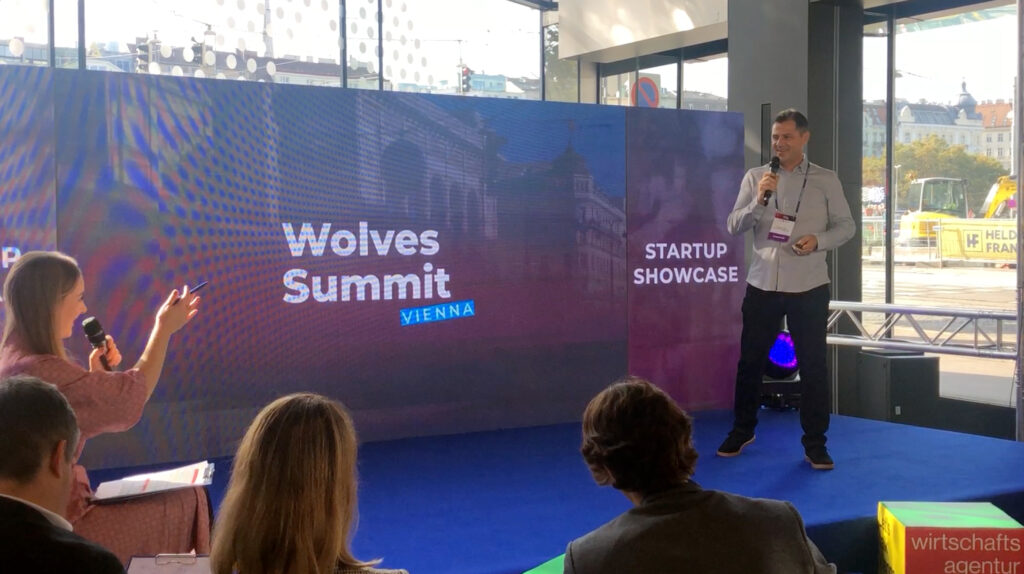 Christian Talle, our co-founder & CEO took the stage at the Wolves Summit in Vienna, on October 20th and pitched Verio.id in front of the investors, in just 60 seconds. Quite a challenge to immerse the audience in so little time into the future of technology and in the same time to point out how Verio.id can revolutionize so many industries in the years to come.
Christian focused his speech on the key elements that fuel today's digital transformation and are at the core of the Verio.id solutions – Decentralized Identifiers, DIDComm and Verifiable Credentials. He pointed out how easily will the organizations and individuals interact using Verio.id solutions, substantially cutting the time and costs for each process which needs exchanges of verifiable information between companies, software solutions, institutions, people or devices.
Each edition of Wolves Summit attracts over 1000 startups and hundreds of investors. This edition attracted 1136 startups, more than 300 investors and business representatives and almost 4000 of meetings were scheduled.
Verio.id team itself had many inspirational meetings with various investors and businesses and came back home full of enthusiasm for the next big projects.
"We were very excited to be for the first time in the front of such a large audience as one attending the Wolves Summit in Vienna. I have to thank InnovX by BCR team for the opportunity! We cannot wait to come back next year!".